No one should have to question how their family will be provided for. Whether you need a plan for your elder years or a guide through the Social Security disability maze, the future can be uncertain and confusing. 
But it doesn't have to be. The attorneys at Warren & Schairbaum know how to navigate the labyrinth of elder law and disability law. We're here to help you understand your situation, make the right choices for you, and help you understand the puzzle of rules and procedures.
Trust us when you need expert legal advice on estate planning, long-term care planning, and Medicaid eligibility. Rely on our deep experience to handle Social Security disability benefits. You don't have to go through it alone.
SARAH RYAN SCHAIRBAUM is an attorney licensed in Michigan who specializes in Social Security Disability, Elder Law and Special Needs Planning. 
Born and raised in Kalamazoo, Michigan, Sarah graduated from the University of Michigan and received her law degree from the University of Detroit Mercy.
After completing two judicial clerkships at the circuit court level – one in Kalamazoo County and on in Cook County, Illinois, Sarah began her law career focused on the legal aspects of insurance coverage.  Although the work was challenging, it was impersonal.  Sarah realized it didn't fulfill her desire to help people, which was her driving motive to attend law school.
She decided to refocus her work to help families.  Whether it is a family facing struggling with a disabled family member obtain Social Security Disability benefits, or helping an aging family member prepare for the aging process, Sarah enjoys meeting her clients one-on-one to learn more about their situation and offer her legal services.  Sarah joined Elizabeth Warren, PLLC in 2016 and is now the managing member of Warren & Schairbaum, PLLC.
Sarah is currently serving as a council member of the Social Security Disability Section of the Michigan State Bar.  She lives in Ann Arbor with her husband, three children and two dogs.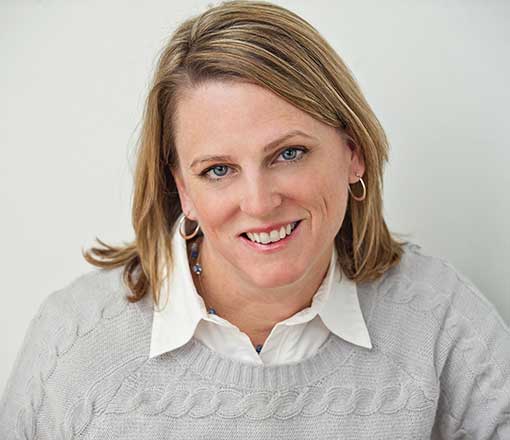 EDUCATION & TRAINING
Estate Planning & Probate Certificate Recipient, Institute for Continuing Legal Education
Notary Public
Admitted to State Bar of Michigan – 1996
University of Detroit Mercy School of Law – 1996
University of Michigan – 1993
PROFESSIONAL MEMBERSHIPS
State Bar of Michigan (Sections of Elder and Disability Rights, Probate and Estate Planning, Social Security Lawyers)
Washtenaw County Bar Association (Sections of Estate Planning, Probate and Trust Law)
ACLU
BRIDGETTE B. SKAFF is an attorney licensed in Michigan who focuses on Elder Law and Social Security Disability law.
Born and raised in the Cleveland, OH, area, Bridgette has lived in Ann Arbor most of her adult life. Bridgette graduated from Lafayette College in Easton, PA, and earned her law degree from George Washington University in Washington, DC. Bridgette worked in a variety of interesting and challenging settings – including for a state appointed special counsel, in a large firm with international reach, in a mid-sized regional firm and in a small local firm – in areas of the law including illegal solicitation of campaign contributions, corporate litigation and worker's compensation. She enjoys working with clients to find solutions to the issues we all face as we strive to take care of ourselves and our families. The client-centered, compassionate approach of Warren & Schairbaum, PLLC, appealed to Bridgette and she joined the practice in 2019. She is a member of the State Bar of Michigan's Elder Law & Disability Rights Section and the Social Security Lawyers Section.
Bridgette lives in Ann Arbor with her husband and two children.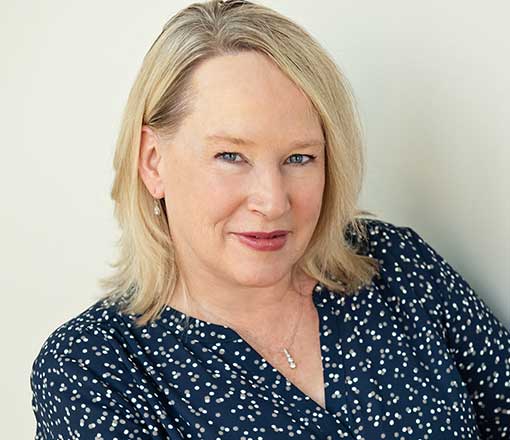 EDUCATION & TRAINING
ICLE Elder Law Certificate Program certificate recipient Admitted to State Bar of Michigan – 1996
Admitted to State Bar of Ohio – 1993
George Washington University's National Law Center – 1993
Lafayette College – 1990
PROFESSIONAL & COMMUNITY MEMBERSHIPS
State Bar of Michigan
– Elder Law and Disability Rights section* Elder Law and Disability Rights section
– Social Security Lawyers section
 National Academy of Elder Law Attorneys (NAELA) Member
AMY MORRIS is a paralegal with extensive experience in social security disability and special needs planning. She holds a Bachelor's degree in Communication from Michigan State University and a Post-Baccalaureate Certificate in Paralegal Studies from the University of Toledo. Amy lives with her husband Randy and daughter Cassie. She enjoys swimming, podcasts and audiobooks.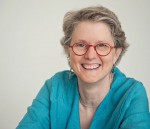 ELIZABETH WARREN, our founder, is now retired and living in rural Portage County, Ohio, with her wife, dogs and chickens. Clients said that Elizabeth brought knowledge, compassion, clarity and balance to her work. Although she is no longer in Ann Arbor, we strive to continue to uphold the standards she set.