Your Ann Arbor Elder Law Attorneys
Getting older doesn't have to mean having less control of your life. It may not be clear what your future will look like as you age, especially if you have a disability or long-term health care needs. But an elder law attorney can help you navigate the process, advise you on your options and help you feel more in control of your future as you age.
At Warren & Schairbaum, we work with you to build a plan for your elder years — and to give you the knowledge you need to make decisions about your future needs. We walk alongside clients in Ann Arbor and southeast Michigan to understand their priorities, answer questions, and help them envision a future with peace of mind.
Planning for your older years doesn't have to be overwhelming if you have the right partner to walk you through it. You can feel hopeful about your options as you age, and have confidence that your future goals are addressed.
"Warren & Schairbaum provided me with more kindness, courtesy, and attention to detail than I could have ever asked for in handling my case. Their friendliness and professionalism were over and above anything that I had expected with my first experience with an attorney. My fear of this process was completely erased, thanks to their thoroughness and advice!" — Tessa D.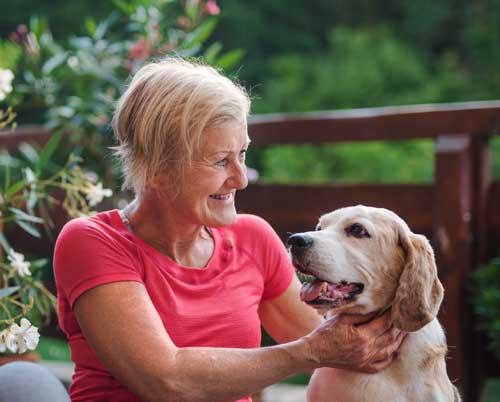 "My husband and I both felt like we made the right choice as we both felt comfortable, relieved and most importantly informed." — Anne B.
How We Work With You
As attorneys who practice in elder law, we advocate for your priorities and remove the confusion surrounding long-term care planning.
Our full-service approach includes:
Reviewing your current situation
Determining your needs
Assessing your resources
Devising a plan to achieve your goals
We help make the paperwork less complex and confusing. Warren & Schairbaum are your trusted advocates to assist you along the way, making the process easier than you expected. Our clients feel more hopeful about the future and rest confidently that they have an experienced partner to walk them through the process. We'll help you set up a plan, and we'll be here for you as changes occur down the road.
Getting older is hard enough without having to deal with getting assistance in place and wondering how it will be paid for. Let Warren & Schairbaum ease some of your concerns by allowing us to assist you in devising the best plan based on your situation.
How We Help You
There is a lot to consider in planning your elder years, and it can be overwhelming to think about. Our elder law attorneys know the terrain and have the experience to guide you through the process. We'll take a holistic approach to your interests so that every concern is addressed. These are the areas our elder law services cover.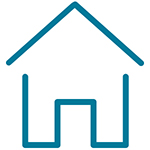 Aging in Place
More and more people in the Ann Arbor area want to continue living at home rather than moving into a retirement home, even if they need more hands-on care as they age. We'll discuss your needs and determine the likelihood of your eligibility for Medicaid programs designed for aging in place (MI Choice Waiver, PACE). We can also refer you to private-pay services designed to help achieve the goal of aging in place.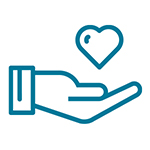 Medicaid Planning/Applying for Medicaid
If you live in the Ann Arbor area, the cost of nursing homes exceed college tuition. In 2019, rates in Washtenaw County ranged from $108,000 to $168,000 per year. Often, the burden falls on the children to pay for nursing care — often while also paying for their own children's college education. 
Many people find themselves needing Medicaid assistance to pay for nursing home care. We can help you apply for Medicaid now, or to plan in advance if you're likely to need it in the future. We'll guide you through all the ins and outs of the application process.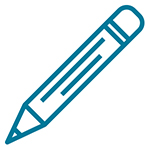 Estate Planning
Estate planning allows you to choose what happens to your assets after you die. Learn more.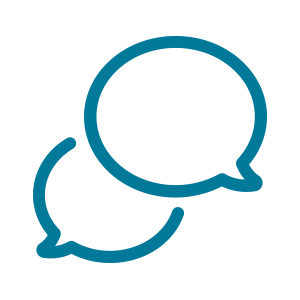 Powers of Attorney and Patient Advocate Designations
Though none of us want to think about it, the time may come when you are unable to make your own decisions. Planning ahead for this possibility allows you to control who will make decisions for you in the event that you're unable to make decisions yourself.  
A Power of Attorney grants a person the power to make legal and financial decisions on your behalf. A Patient Advocate Designation (also known as a Health Care Power of Attorney or Living Will) grants the power to make medical decisions for you, including end-of-life decisions. 
In either case, preparing these documents now ensures that the person you trust most is the one who can make these important decisions on your behalf. Without these documents, your loved ones will have to go through a public, stressful, and potentially expensive court process to appoint a guardian or conservator. The process can delay important decisions that need to be made on your behalf.
It's never too early to designate Power of Attorney and a Patient Advocate. We'll guide you through the process of preparing these documents, considering who to designate, and deciding how you want these decisions to be made for you.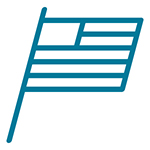 Veteran's Benefits
If you're a veteran, you may be eligible for health care benefits that you don't even know about. If you have applied for and been denied benefits, we can appeal the decision on your behalf.  
Let us help you gain peace of mind.
Elder law and estate planning can help you plan and prepare for the future.